Long term care planning advice
When a loved one loses their independence, it can have a significant impact on the whole family. We understand that at this time you want to find the best care for your relative.
The need for long-term care, and how it should be paid for, is arguably one of the greatest causes for concern among our growing aging population. Many elderly people were brought up to believe that the State would look after them 'from cradle to grave'. Sadly, this is not usually the case.
Although the NHS provides free medical care in hospitals, the provision of long term care outside hospitals is now the responsibility of individual local authorities and is not free to everyone.
Clear and honest independent advice
Long-term care fees planning is a complicated and sensitive area. We have a wealth of knowledge and experience in this area, and we have advisers accredited by the Society of Later Life Advisers (SOLLA).
Our care-fees experts have first-hand experience of this complex and sensitive matter. They can provide the reassuring long-term care funding advice you need to help you find a way to pay for the care required.
We will help you to understand how the various options will affect you, and we'll keep explaining them until you are comfortable. We will discuss a range of options compassionately including:
Long-term care funding 'at home': different care packages are available offering different levels of care. Once you've chosen what you need, you may require some expert thinking to help you understand how to best fund
Residential and rursing care home funding: a common dilemma is how to meet shortfalls in funding residential or nursing care home fees without sacrificing family assets. We are expertly placed to help.
Get in touch today to find out more about how we can help.
What our clients say…
"What would we have done without you! It has been a difficult four years financially for the family and the situation has been handled with great understanding and patience. You sorted out a long term care package quickly and efficiently for my elderly mother who suddenly needed to go into a care home and then recommended a very suitable financial investment portfolio for her. Thanks so much to you all."
Gary B., Surrey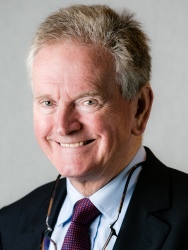 Will Molony
Will is a founding partner of Rathmore Financial and maintains the same level of enthusiasm and drive for Financial Planning as he did when he entered the industry nearly 40 years ago. It's just one of the reasons while multiple generations of families have turned to him for financial advice.
A firm believer in having a deep understanding of client needs, Will has used his experience to become an expert in retirement options and pension transfers, and this has enabled him to become a holder of the retirement advice standard from the Society of Later Life Advisers (SOLLA).
Away from Rathmore Financial, Will can be found tending his garden, throwing pots and cheering on Leicester City FC.
Contact Will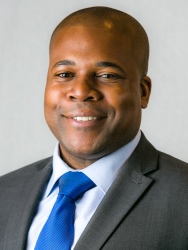 Floyd Fombo
In his 18 years in the industry, Floyd has developed an impressive CV. He has worked as part of a large national IFA's specialist advisory team, reached the status of Chartered Financial Planner and is Bristol's longest serving independent SOLLA member.
His experience means that he is equally at home in recommending both conventional and complex financial solutions to his client's needs – all of which are made based on a deep understanding of their requirements.
Outside of work Floyd spends time with his young family, and can often be found behind the stove or his BBQ as he follows his passion for food beneficiaries.
Contact Floyd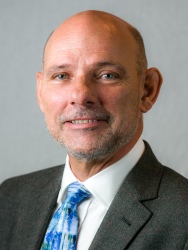 Paul Scobie
Paul's career in financial advice spans over 30 years. During this time he has built an impressive network of both personal and corporate clients, all of whom benefit from his expertise across personal cash-flow planning, at-retirement planning and a rigorous approach to problem solving.
His experience of dealing with an ever-changing saving and investment environment, supported by robust and comprehensive long-term financial planning methods, mean that his clients can be confident his recommendations will stand the test of time.
In his spare time Paul can often be found travelling the globe; a great way to indulge another of his passions – architecture.
Contact Paul