Equity release
Equity release plans may allow you to access funds tied up in what's probably your most valuable asset, your home.
There are many reasons why you might wish to consider releasing equity from your home:
Maintain a comfortable lifestyle into retirement
Pay for a holiday, improve your home or provide extra income
Fund fees for long-term care while keeping your family home
Help a child or grandchild put down the deposit for their first home
Pay grandchildren's school fees.
Most schemes also guarantee your right to live in your home for the rest of your life.
Clear, expert equity release schemes advice
Our equity release specialists are fully qualified and experienced to help you to make the right decisions in this complicated area of personal finance. They are also accredited with the Society of Later Life Advisers.
Based on your personal circumstance they will talk you through a range of equity release options and help you understand the pros and cons of each. This could include:
Lifetime Mortgage equity release schemes
A Lifetime Mortgage is where you take a loan that is secured against the value of your property. The interest 'rolls up' each year until the loan is repaid, usually when the home is finally sold, though interest may be paid so that the loan does not increase in value. It is also possible to repay capital without penalty.
Most schemes leave your estate free from debt if they come with a 'no-negative equity guarantee' from the Equity Release Council. This ensures that the final value of your loan will never exceed the value of your property at the time of sale.
Reversion equity release schemes
A reversion scheme is where you sell part or all of your property's value to the reversion company in exchange for a lifetime lease, which guarantees your right to live in the property until you die and gives you a cash lump sum to spend now.
When the property is sold, the company receives the agreed percentage (or share) of the sale proceeds, regardless of whether the property has risen or fallen in value, or even stayed the same, since you took out the plan.
Get in touch today to find out more about how we can help.
Equity release may require a lifetime mortgage or home reversion plan. To understand the features and risks, ask for a personalised illustration.
What our clients say…
"What would we have done without you! It has been a difficult four years financially for the family and the situation has been handled with great understanding and patience. You sorted out a long term care package quickly and efficiently for my elderly mother who suddenly needed to go into a care home and then recommended a very suitable financial investment portfolio for her. Thanks so much to you all."
Gary B., Surrey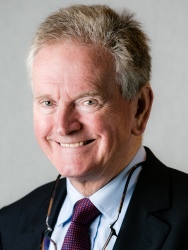 Will Molony
Will is a founding partner of Rathmore Financial and maintains the same level of enthusiasm and drive for Financial Planning as he did when he entered the industry nearly 40 years ago. It's just one of the reasons while multiple generations of families have turned to him for financial advice.
A firm believer in having a deep understanding of client needs, Will has used his experience to become an expert in retirement options and pension transfers, and this has enabled him to become a holder of the retirement advice standard from the Society of Later Life Advisers (SOLLA).
Away from Rathmore Financial, Will can be found tending his garden, throwing pots and cheering on Leicester City FC.
Contact Will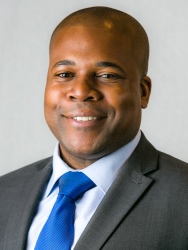 Floyd Fombo
In his 18 years in the industry, Floyd has developed an impressive CV. He has worked as part of a large national IFA's specialist advisory team, reached the status of Chartered Financial Planner and is Bristol's longest serving independent SOLLA member.
His experience means that he is equally at home in recommending both conventional and complex financial solutions to his client's needs – all of which are made based on a deep understanding of their requirements.
Outside of work Floyd spends time with his young family, and can often be found behind the stove or his BBQ as he follows his passion for food beneficiaries.
Contact Floyd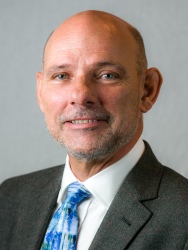 Paul Scobie
Paul's career in financial advice spans over 30 years. During this time he has built an impressive network of both personal and corporate clients, all of whom benefit from his expertise across personal cash-flow planning, at-retirement planning and a rigorous approach to problem solving.
His experience of dealing with an ever-changing saving and investment environment, supported by robust and comprehensive long-term financial planning methods, mean that his clients can be confident his recommendations will stand the test of time.
In his spare time Paul can often be found travelling the globe; a great way to indulge another of his passions – architecture.
Contact Paul